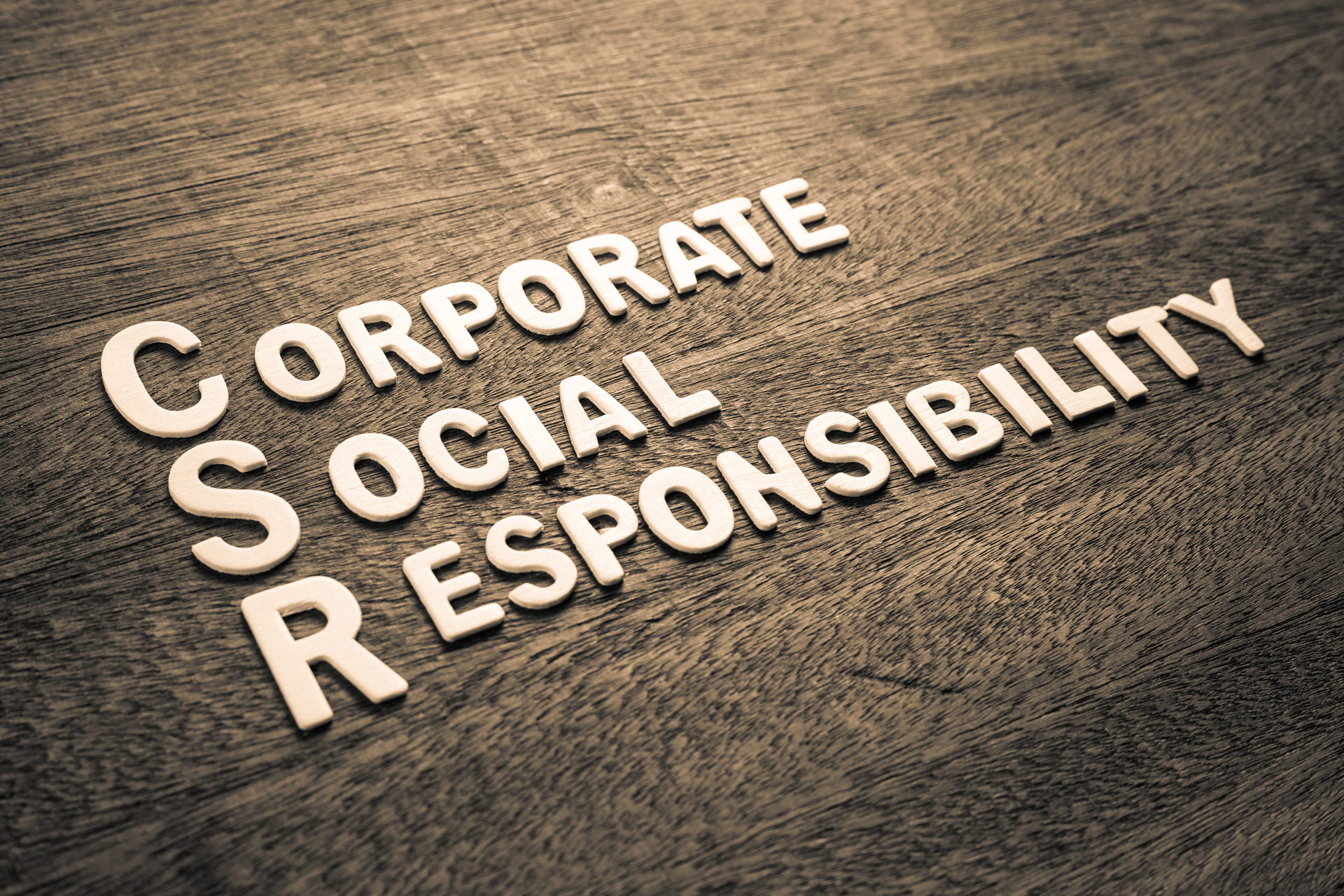 Corporate culture is rooted in an organisation's goals, strategies, structure, and its approach to workforce, customers, investors, and the greater community. It is a key component at the core of our competitiveness and the driving force for our growth. Auspoint's corporate culture focuses on "strengthening the oil servicing and energy industries" and being innovative, hard-working, meticulous, open, honest, faithful and committed in all of its activities. Auspoint continues to develop its corporate culture supported by a vision of innovative, coordinated, green, open and shared development, whilst achieving sustainability and a healthy progress all round.
Corporate mission: Better energy for ALL
At Auspoint, we strive to assist individuals and entities fulfill their aspirations for a better living and cleaner environment by utilizing innovative production methods, cutting-edge technologies, premium products and delivering high quality services at all times. Through our processes and procedures, we aim to proactively contribute positively towards green and low-carbon sustainable development. Our practices help shape the industry structure by conserving resources and protecting the environment. As a result, Auspoint's success instinctively benefits all.
Corporate vision: To be a world-leading consultancy company in the Oil & Gas and renewable energy industries
Corporate vision is a company's mid to long term development road map, which indicates both what the company wants to become and guiding transformational initiatives which set a defined direction for the company's growth targets and global footprints.
AUSPOINT IS COMMITTED TO THESE FIVE KEY AREAS:
Sustainability: Implementing the production of products and services in ways that do not use irreplaceable resources and do not damage the environment. Promoting green energy and low carbon growth, Auspoint invests in innovative technologies, products and services to improve effectiveness and quality of its output, so as to sustain its profitability and competitiveness in business.
Boosting renewable energy production and useage: Renewable energy is generated from natural resources. By investing in cutting edge technologies, making use of secure and local resources including utilising high end industry standards and practices, Auspoint ensures that the energy conserved are naturally replenished, helping to reduce the production of carbon dioxide and other greenhouse gases and ultimately protecting the environment.
Being green and highly energy-efficient: With its strength in the core business of oil servicing, marine support and energy production, Auspoint strives to explore leading innovative solutions for marine services support including security and new energies. For example, alternative fuels for transport (gas-to-liquid technology (GTL), which can help lower local emissions, and liquefied natural gas (LNG), which is emerging as a cleaner fuel to power heavy-duty transport) and wind power. We aim to advance the technologies used in the production of green and low-carbon energy, utilising environmental friendly materials as well as continuously exploring new commercial models focused on the world's energy transition and oil servicing techniques.
Being a leader: Being an industry leader in relation to the quality of products, services, support, efficient practices, corporate culture and image, international competitiveness, and our market-oriented operations. Benchmarking these world leading standards, Auspoint is making ongoing efforts to become a world leading company with high-efficiency governance, leading corporate culture, advanced market-oriented and international operations as well as leading technologies, talents and its brands.
Benefits to all: Auspoint prioritises high end technology and puts people first in providing high quality products, technologies and services. We endeavor to be a responsible and respectable company to our employees, clients, stakeholders, the general public including those in the host countries of our business partners and operations. We also re-invest in local communities in close proximity to our operations by proactively getting involved in various corporate social responsibility programs and projects.
Corporate values are the operating principles that guide an organisation's internal conduct as well as its relationship with its employees, customers, partners, and shareholders.
People: An integral part of any company or business. At Auspoint, we always prioritise the requirements of clients, employees and stakeholders. Our research and development is based on the demand of our clients and stakeholders, and primarily focused on providing products and services, which are second to none. We see our employees as the main driving force for growth. We create a good working environment for them, proactively invest and encourage career development as well as promote a healthy work/life balance.
Responsibility: Auspoint is committed to the improvement of individuals, entities and society as a whole. We continue to contribute to our local communities by fulfilling our corporate social responsibility ('CSR'), creating employment, preserving and replenishing natural resources thereby protecting the environment. Our responsibility also inheres in our products and services: being a leading international company, it is our responsibility to develop and provide first-class products and services for the benefit of our clients.
Integrity: We endeavor to honour our commitments and deliver on any promise. At Auspoint, integrity is the cornerstone of our corporate growth and we urge every employee to be open and honest in their actions and dealings. We will continue to operate in a law-abiding, honest and disciplined manner, and continuously promote a respected corporate image.
Excellence: At Auspoint, we strive for excellence in everything we do. We promote excellent corporate working practices including strategical and meticulous attention to detail. In addition, we pursue absolute precision in our production and operational methods.
Customer Service:  We believe that repeat business is an advocate for good customer service. At Auspoint, delivering unrivailed excellent customer services is at the center of our core corporate values and our daily work ethics
Innovation: Auspoint aims to become a benchmark of innovation in the our industry. To achieve this, we incorporate innovation into our operations, services, stimulatating innovation in the mindset of our employees and encourage innovation throughout our entire business practice – from our management to our development of technology, through to our various support mechanisms, products and services.
Collaboration: We believe in mutually beneficial collaboration and common growth. We respect international and regional laws, regulations and cultures. We see the value in learning from our peers, and adding value for our customers. Our ultimate goal is to achieve a respectively, professional win-win collaboration and common prosperity among all stakeholders.
Corporate working style: professional, stringent, meticulous, and practical: Our corporate working style has been formed and cultivated over the course of our corporate history spanning over 20 years, a representation of Auspoint's inner quality. While upholding our traditional values of commitment and dedication, we carry out a professional, stringent, meticulous and practical working style throughout corporate operations and management.
Professional: At Auspoint, our dealings with everyone is always on a professional basis. We are skillful, proficient and experienced in the Oil servicing business. We conduct our business with professionalism and continue to strive at becoming 'the go to' experts in the renewable energy industry.
Flexibility: Our approach promotes flexibility and adaptability. We treat work with very high standards, cohesive organisation, utmost commitment and impartial discipline at all levels.
Meticulous: Being meticulous is a prerequisite of the way we work at Auspoint. We carefully and proactively inspect every process and procedure including any aspect of our products and services that require examination or attention. We will spare no efforts in meticulously managing every processes and procedures.
Practical: Being practical, applying a common sense approach and 'thinking outside the box' are fundamental requirements for every employee. Employees are encouraged to be open, honest, flexible, commercial in their thinking and approch, reasonable, realistic and constructive in their dealings with customer, stakeholders and fellow colleagues.
Please get in contact with an enquiry or if you have any questions.
Phone
+234 92 912 849
+234 92 912 852
+44 (0)7834 489 978
Addresses
Plot A02/156 | 10 Benue Cresent | Wuse Zone 4 | Abuja | Nigeria
7 C-Close | Federal Housing Estate | Amadi – Ama | Port Harcourt | Rivers State | Nigeria